send.MOBILE
Easily and securely transmit orders and messages to your drivers and have the recipient digitally acknowledge them.
TELEMATICS & GPS TRACKING
in a modern way with send.MOBILE
The world of transport demands maximum flexibility from you every day. Would you like to meet the increasing demands without much extra effort? Then discover send.MOBILE and benefit from innovative GPS tracking with data transfer. The software is specially designed for Android devices and enables your team to work quietly and securely.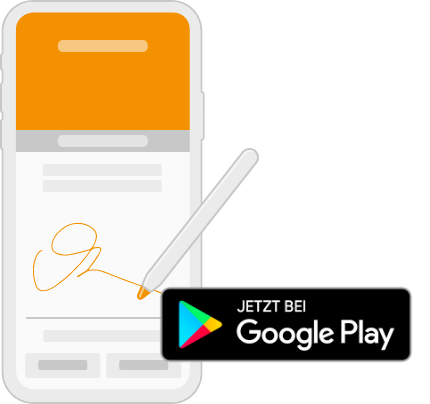 ADVANCED TELEMATICS
for logistics
With the practical GPS tracking via mobile phone, your dispatchers can see where the drivers are at any time. In this way, they find out whether the vehicles are currently empty or whether more loads can be added. In this way, your drivers receive the next orders without having to interrupt their journeys in between. Within the telematics software, the handovers are recorded with the digital signature of the consignor and consignee. Thanks to the automatic transmission to send.WORX, your customer also has the opportunity to precisely track his order status through send.BOOK. In short: with innovative telematics in logistics, you, your employees and your customers can trace the order chain seamlessly and without much guesswork.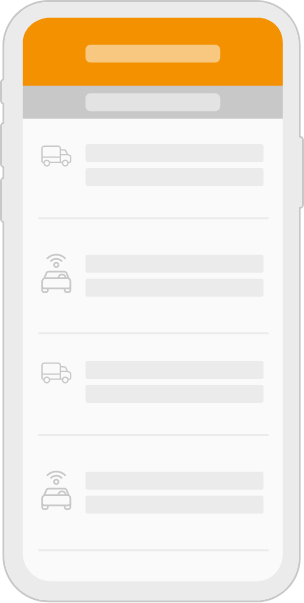 GPS TRACKING SYSTEM
In tranquillity lies power
During the car journey, your employees have to concentrate on the traffic as well as the reliable delivery of the parcels already present. Our tip: Don't keep them from their work and refrain from loud radio messages that may be overheard by passers-by or even the recipients of the goods. It simply looks unprofessional if your drivers are handing over the parcels and are busy with their radios. send.MOBILE is the perfect, discreet alternative in the field of telematics systems.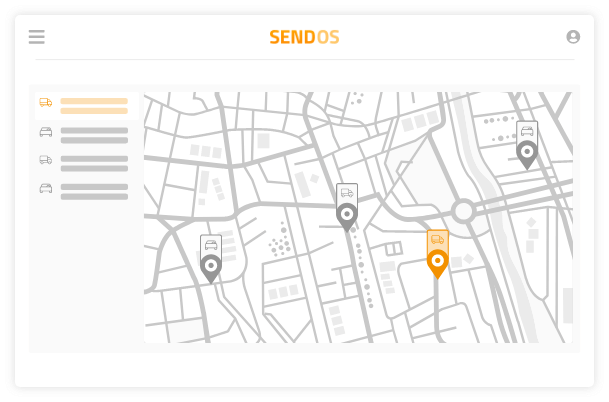 TELEMATICS IN FREIGHT FORWARDING
As flexible as your order management
Short-term and spontaneous changes are the order of the day in logistics. If an order is cancelled or changed by your customer, your dispatchers simply send the respective driver a short message via send.WORX. Costly errors and reversals can be avoided in this way.
SIMPLY SMART
Messages
Control your internal communication with your drivers via the app.
Lane analysis
Track the lanes of your vehicles with pinpoint accuracy and get information about efficient driving routes.
Orders and tours
Send orders and tours from send.worx directly to your drivers and thus obtain optimal transparency about the execution of the orders.
Recording of working time
Use our working time recording to generate reports of your drivers.
Delivery note scan
Scan important documents directly with the APP and transfer them as a PDF from the vehicle.
Navigation
Integrate your favourite navigation software into the app for efficient route guidance.